Colder Weather means Freezing Pipes in New Baltimore
9/18/2020 (Permalink)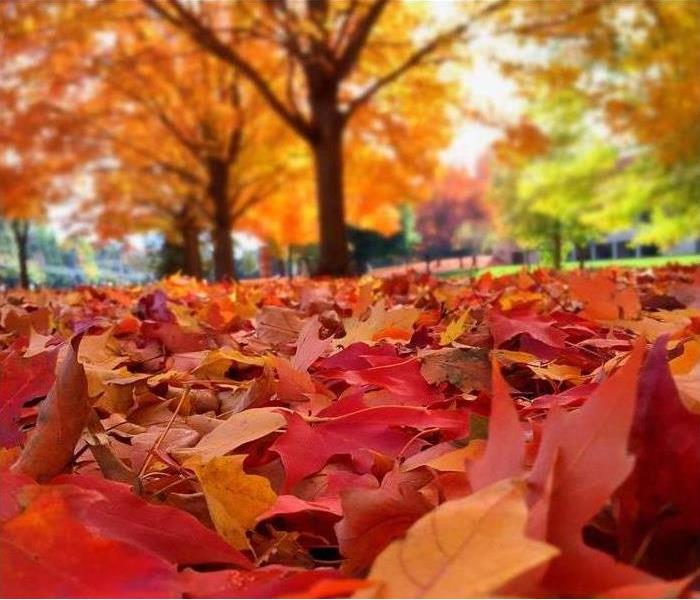 |Fall leaves brings Cold Nights, Call SERVPRO® of Mount Clemens, New Baltimore to Clean Up Standing Water.
The fall weather is finally approaching which means winter will be here before we know it. Unfortunately for the residents of New Baltimore, that means pipes will freeze which can lead to pipes bursting and flooding parts of the residential area. A flooded kitchen is not very fun to deal with, but luckily the trained professionals at SERVPRO® of Mount Clemens, New Baltimore know just what to do, and we get it done quickly.
Here are some common guidelines to follow when preventing and thawing frozen pipes:
Remove and drain all outside hoses and close the inside valves
Add additional insulation to basements, crawl spaces and attics
Keep garage doors closed if there are water supply lines located there
During very cold New Baltimore nights, keep kitchen and bathroom cabinet doors open to allow warm air to flow around the pipes
Allow the pipes to have a small drip throughout the night as well
If your pipes are frozen, try the following:
Carefully run a small flow of water through the faucet as this will allow the ice to melt while the water is running
Apply heat to the frozen section of the pipe using an electric heating pad, a hair dryer, or towels wet with hot water
If the pipe ends up bursting, call SERVPRO® of Mount Clemens, New Baltimore to help clean up and restore the affected area(s)
SERVPRO of Mount Clemens, New Baltimore is independently owned and operated.
Link: https://www.redcross.org/get-help/how-to-prepare-for-emergencies/types-of-emergencies/winter-storm/frozen-pipes.html